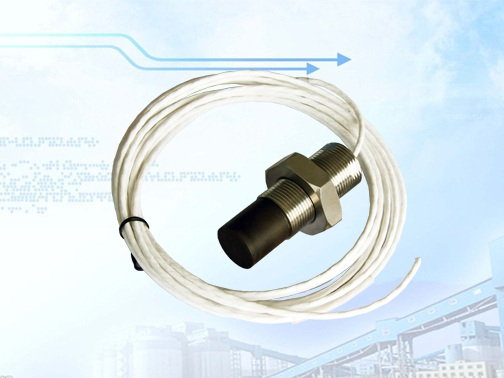 The 25mm probe has up to 12mm (470mil) linear range. The probe is designed for measuring differential expansion. The TM0120 integrates the probe, and extension cable into one unit. Together with 25mm probe driver TM0122, they compose of a 25mm proximity probe system.
The TM0120 probe comes in lengths of 1m, 5m and 9m standard cable (2 conductor shielded cable). Non-standard cable length is available upon request.
Product detail:
Electrical
Power Supply:
22-30VDC @ 50mA.
Galvanic isolation
Linear Range:
12mm (470mils) begins at about 2mm (80mils) from probe surface (AISI4140)
Sensitivity:
0.787 mV/um (20mV/mil) ± 4%
Temperature Sensitivity:
Probe and 5 meters cable within the operation temperature range, typical tolerance is within ±5% FS.
Linearity (deviation from straight line):
Within ±0.25mm (±10 mil) of a straight line
Frequency Response (±3db):
0 - 2.0 KHz
Minimum Target Size:
67mm (2.6") in diameter
Environmental
Temperature:
Operation: -35oC to +85oC
Storage: -50oC to +100oC
Humidity:
100% non-condensing
Physical
Dimension: Height: 75mm (2.95″), see figuration.
Weight: 2.0lbs (1.0kg).