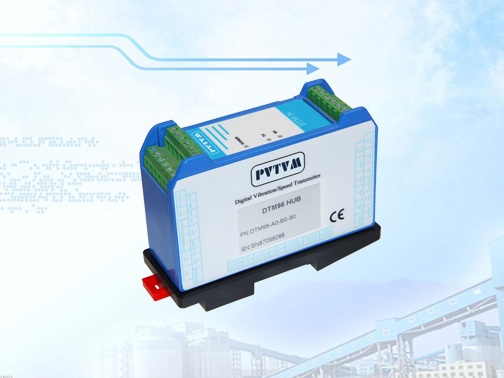 The DTM96 functions as an RS232 to RS485 convertor and / or enables (32) DTM modules to be networked together via Modbus. Combined with the DTM-CFG configuration software, the DTM96 truly provides a distributed vibration system. The Modbus interface enables users to remotely monitor, configure, and calibrate the DTMs.
Product Detail
üDirect Modbus RTU interface
üOptically isolated RS485, RS422, and RS232 communications
üCommunicate with the DTM using your computers RS232 connection
üProvides galvanic isolation between PC and DTM
Electrical
Power Supply: 22-30VDC, 150mA
Galvanic isolation
Modbus: Modbus RTU
RS485 and RS232
Galvanically Isolated
Modbus TCP
RJ45 Ethernet connection Galvanically Isolated
Physical
Dimension:
Height: 75mm (2.95″) see figure below.
Weight: 0.7lb (0.3kg).
Environmental
Temperature:
Operation: -40℃ ~ +85℃ .
Storage: -50℃ ~ +100℃ .
Humidity: 90% non-condensing.
Case: Aluminum