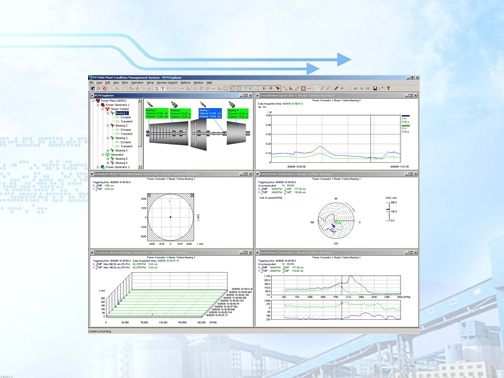 PCM360 is a machine condition management system that collects, stores, analyzes and
distributes machine status monitoring information to LAN or internet. The PCM360 provides static, dynamic and transient data collection and analysis, such as graphical indication of vibration level, trend, waveform, spectrum, bode plots, cascade plots and much more.
The PCM360 can obtain both critical machinery running status and balance of plant running status. The PCM360 is also capable of collecting process data with 4-20mA, Modbus, etc. The PCM360 provides an integrated system solution for asset management supplying a total solution for machine maintenance and protection.