Vibration Measurement and Condition Monitoring for 200MW Steam Turbine
The Power generation industry is one of the most important segments stimulating society development. The Steam Turbine plays an important role in generating power, so the vibration measurement and condition monitoring become necessary for those critical machine sets.
We are pleased to present a proposal of standard 200MW steam turbine for your reference.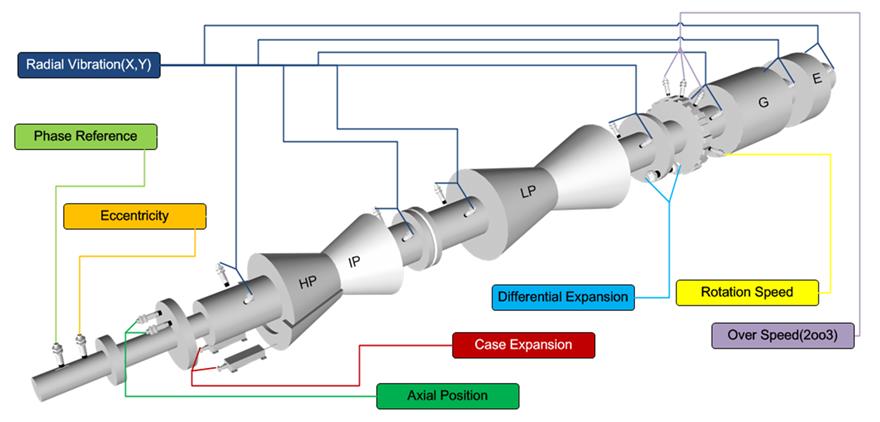 This layout is to have a clear but simple introduction about the main measurement points for Steam Turbine.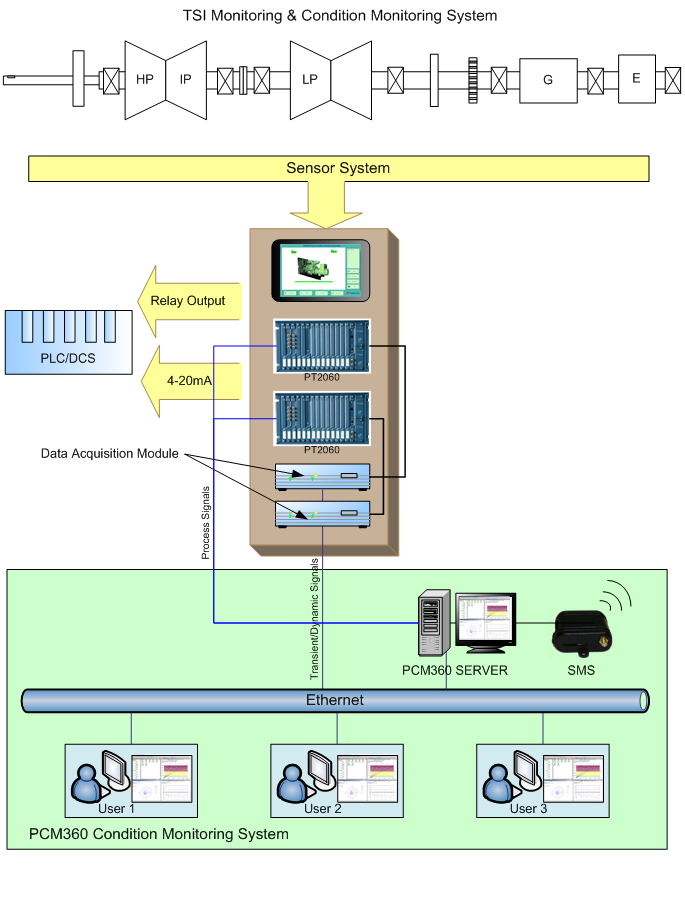 This diagram is to introduce how our rack system PT2060 run with PCM360 system on Steam Turbine.